ISLAMIC STUDIES WITH SUHBAH SEMINARYSIGN UP FOR INDIVIDUAL COURSES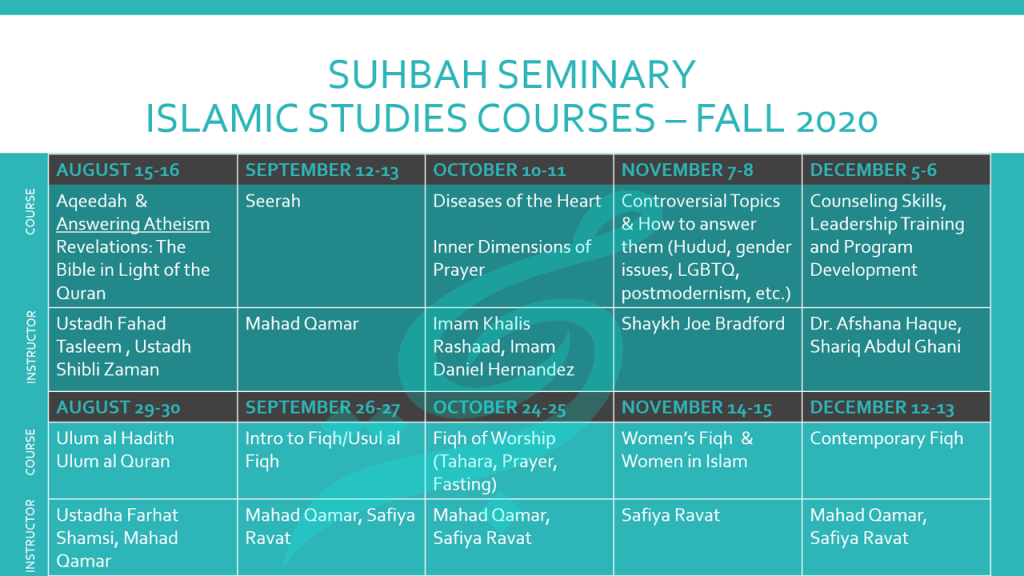 INTERESTED IN JUST A FEW COURSES?
We are now open for individual course registrations for our Islamic Studies Track!
Sign up for one or more of our LIVE online Islamic Studies courses with the Suhbah Seminary. For more info on the full seminary, go to suhbah.com/seminary.
There are 10 Islamic Studies courses this fall. Each course is 8 hours and takes place over a single-weekend from 10:30am-2:30pm Saturday and Sunday. Recordings will be available for two weeks only and sent out after the course. See the schedule above for exact dates.
Payment can be made with Paypal, credit or debit card.
Limited spots available.
DEADLINE: The deadline to register for a course is 24 hours before the session begins (that is 10:30am CST on the Friday before class).
NOTE: If you are choosing more than one course, click your first course and press "Add to Cart". A separate checkout window will open. Before making payment, you can come back to this page to add more courses, and your shopping cart will automatically update. After all have been added, go back to your shopping cart page and you can make one final payment.
FINANCIAL AID: To request financial aid for any of our courses, email info@suhbah.com with the title "Financial Aid Request – Islamic Studies".
Questions? Email info@suhbah.com
REGISTER NOW: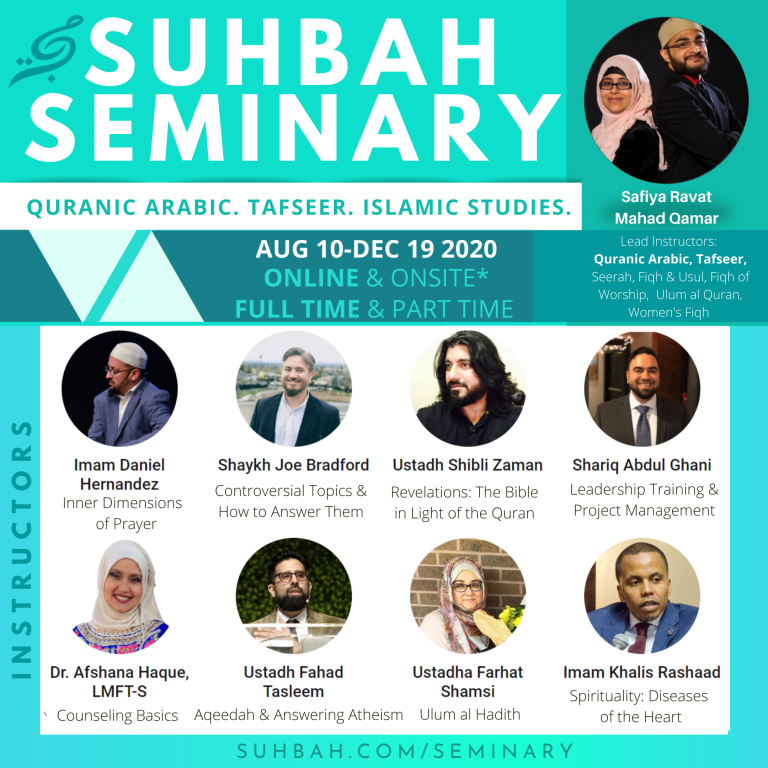 Coming up August 15th & 16th...