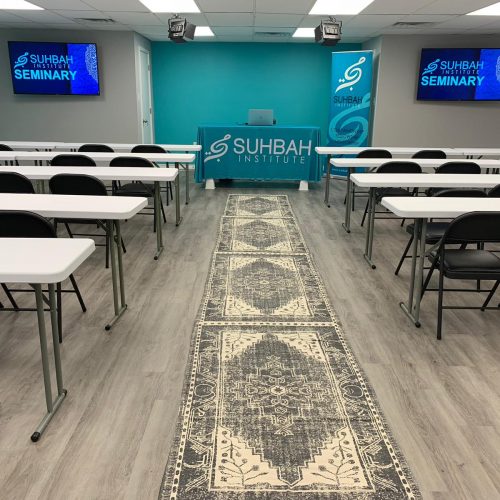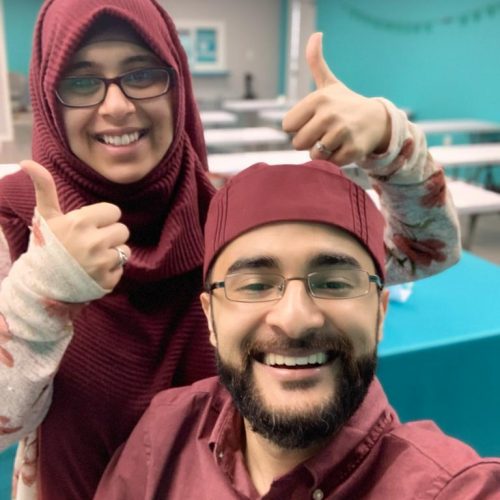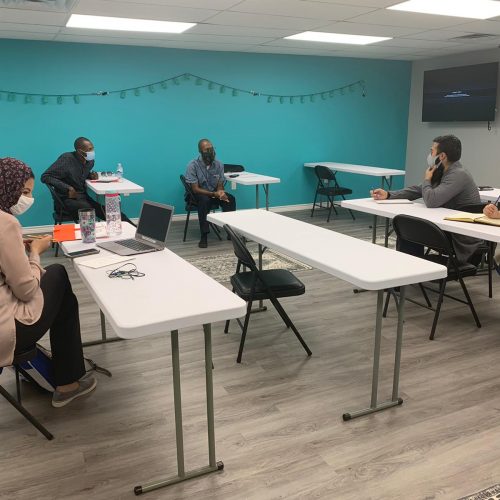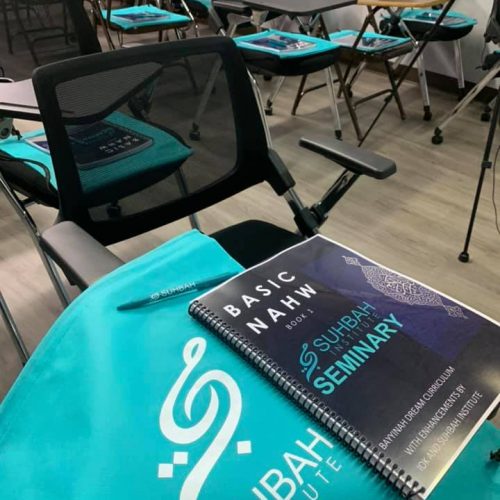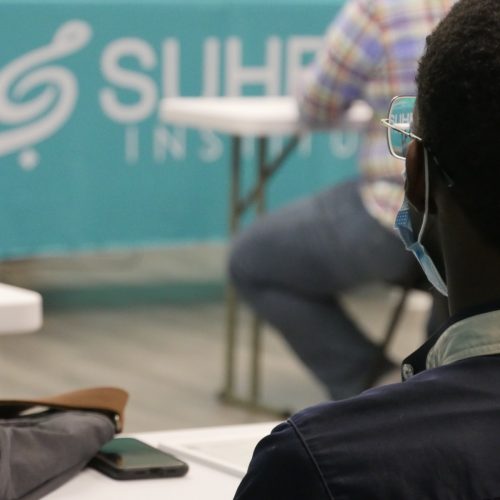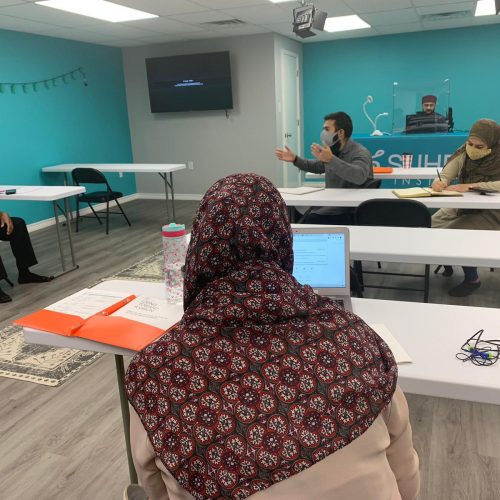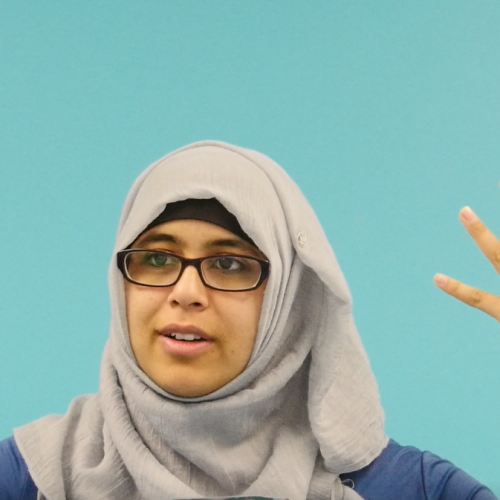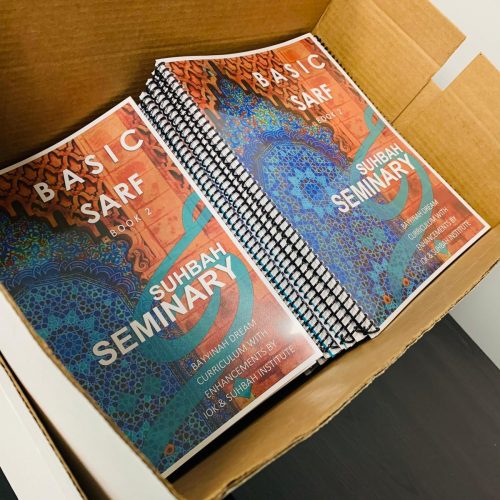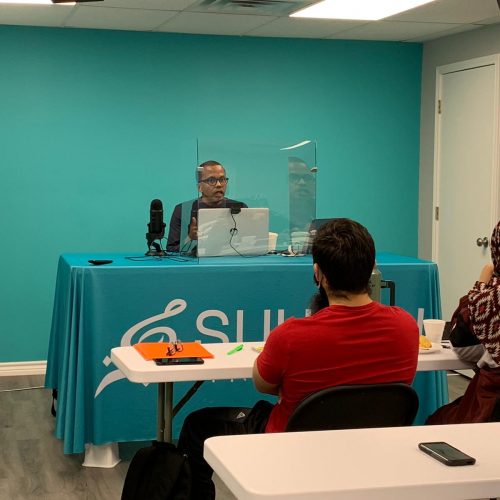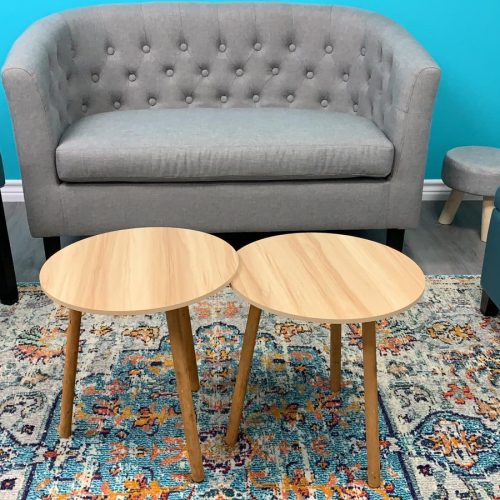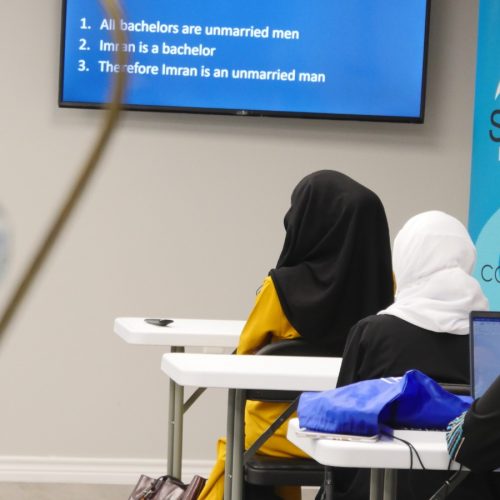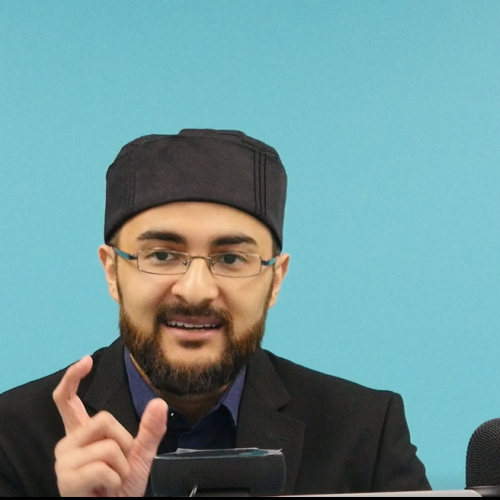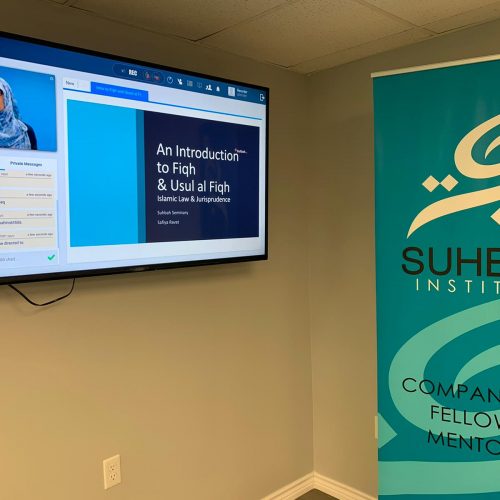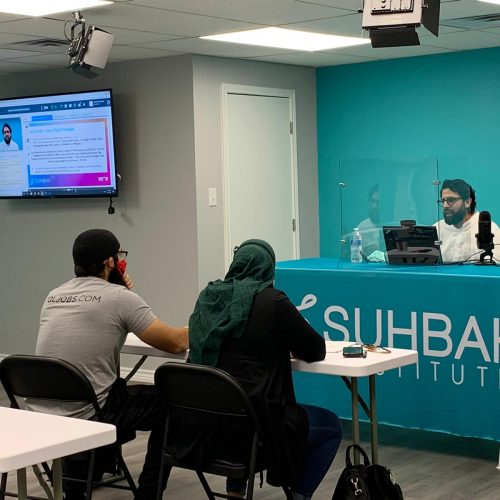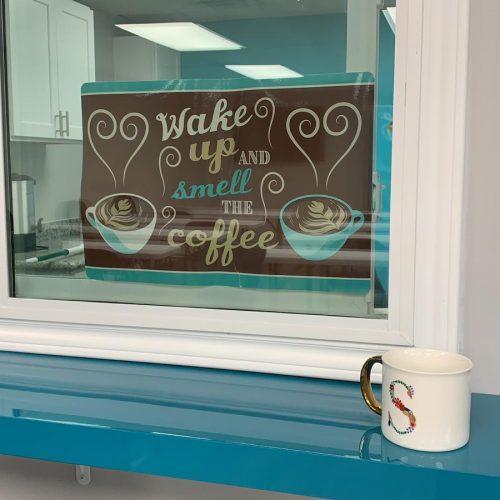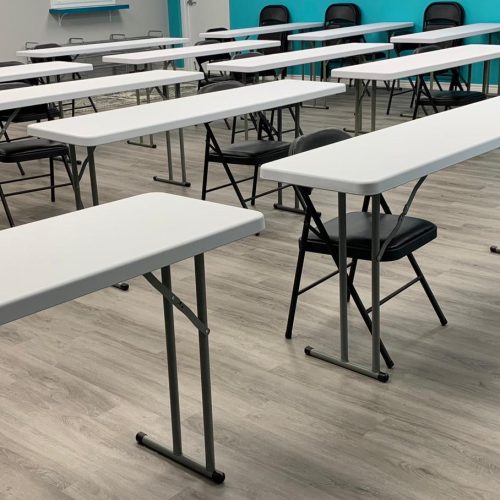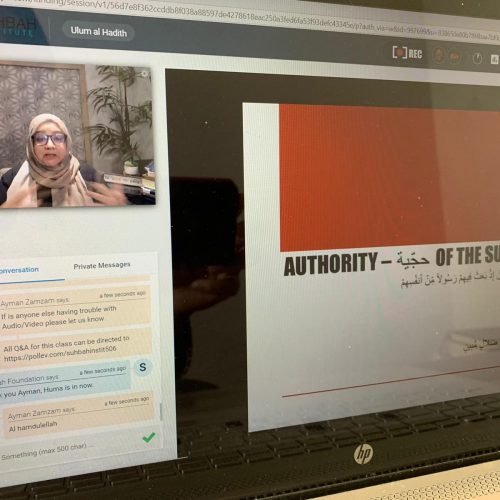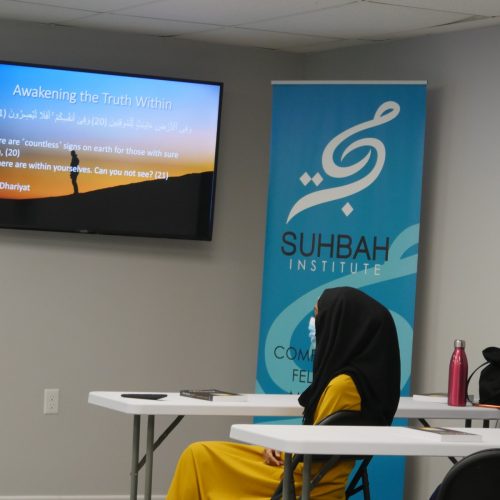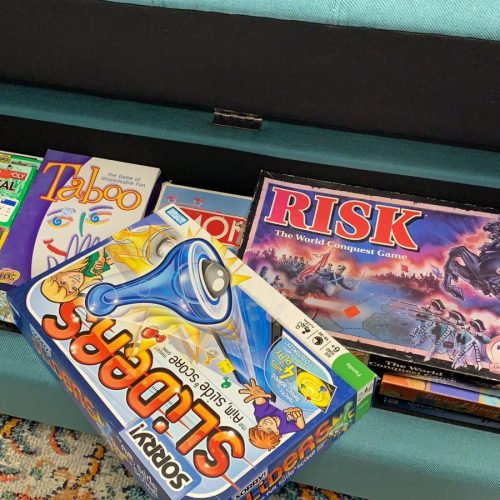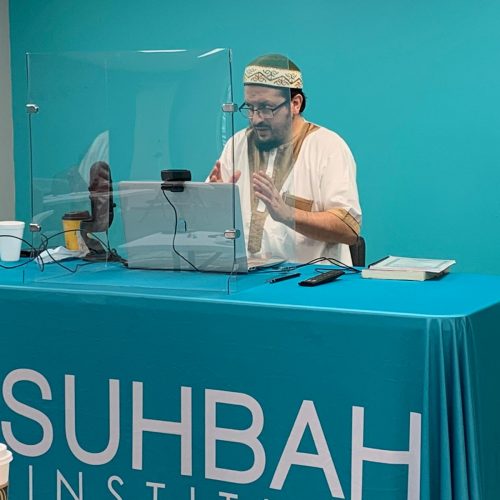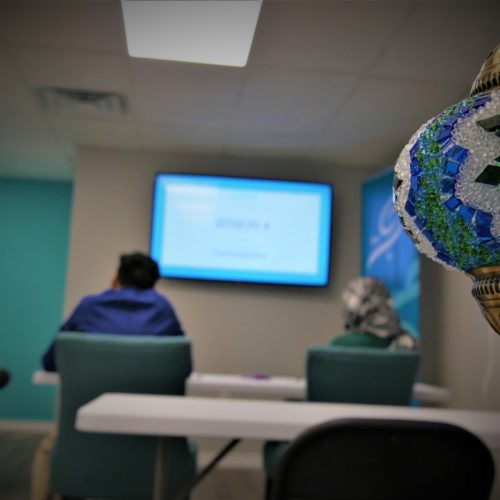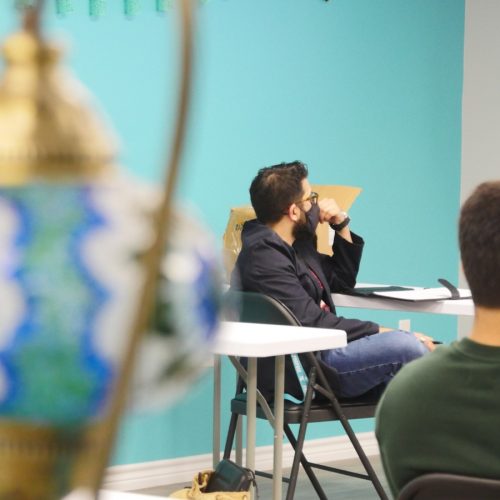 SUHBAH FOUNDATION IN COLLABORATION WITH THE ISLAMIC SOCIETY OF GREATER HOUSTON (ISGH) IS PROUD TO ANNOUNCE THE SUHBAH SEMINARY ONSITE IN HOUSTON, TEXAS & ONLINE
QURANIC ARABIC & TAFSEER 
FULL TIME (Fall 2021): WEEKDAYS (M/W/F) – AUGUST 2021 THROUGH DECEMBER 2021

PART TIME (Spring 2022): ALTERNATE WEEKENDS – JANUARY 29 TO JULY 31, 2022
ONSITE and ONLINE options available
ONSITE and ONLINE options available
 ISLAMIC STUDIES 
FALL 2021: ALTERNATE WEEKENDS – AUGUST 2021 THROUGH DECEMBER 2021
ONSITE and ONLINE options available

Please read through thoroughly before applying. Applicants will be interviewed and assessed to determine their acceptance.
FALL 2021 Seminary Application DEADLINE: July 16, 2021
FALL 2021 classes begin: August 2021
Suhbah means "companionship", "fellowship" or "to accompany". It comes from the same root letters as the word "Sahaabah" – the companions of Prophet Muhammad (S). At Suhbah Institute, our mission is to accompany and inspire individuals along their journey of growth by providing quality, nurturing and easily accessible Islamic learning that is applicable to our ever changing lives and circumstances – whether that be in our relationships with others, with ourselves, or with our Lord.
Suhbah Institute  in collaboration with the Islamic Society of Greater Houston (ISGH) proudly presents the SUHBAH Seminary. SUHBAH Seminary offers part time and full time studies in Quranic Arabic, Tafseer, and Islamic studies. Students will primarily study Classical Fusha Quranic Arabic and Quranic Tafseer with a separate track in Islamic Studies concentrating on Aqeedah, Quran, Fiqh, Seerah, Hadith, Women studies and other disciplines, equipping students with the knowledge to benefit themselves, their families and their communities. The mission of SUHBAH seminary is to inspire growth and learning to nurture well-rounded Muslims, grounded in foundational Islamic knowledge, aware of the ever changing dynamics of our modern world, who can serve and teach in their local communities in the position of instructors, halaqa leaders, youth group leaders, community activists, and more.
SCHOLARSHIPS
Suhbah Institute offers partial scholarships to students in financial need who are interested to give back to the community. Sponsored seminary graduates will agree to fulfill 100 volunteer/internship hours with Suhbah Institute over the course of 2 years (graphic design, volunteering at programs, organizing programs, taching, marketing, etc.). If you are in need of a scholarship, please indicate that on the application form.
For questions, email info@suhbah.com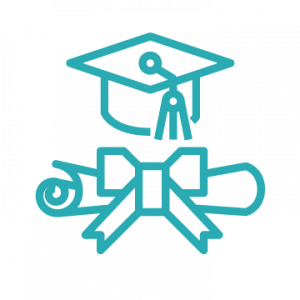 Would you like to help students out by sponsoring their seminary studies?
Students may choose from Arabic & Tafseer Part Time, Arabic & Tafseer Full Time, and/or Islamic Studies Tracks. All tracks have online and onsite options.
ISLAMIC STUDIES TRACK (Fall Weekends)
Fall WEEKENDS
DATES: August 14, 2021 through December 19, 2021
SCHEDULE: 2 Weekends a month, Saturday and Sunday 9:30am-2:00pm CST
Islamic Studies (which is offered only in the Fall) can be taken concurrently or separately from the Arabic tracks. If a student wishes to take Full Time Arabic (Fall weekdays) along with Islamic Studies (Fall weekends), price will be lowered to $350/month as a bundle.
Deadline to apply: July 16, 2021
TUITION: $150/month
QURANIC ARABIC & TASFEER FULL TIME TRACK
 (Fall Weekdays)
Fall WEEKDAYS
DATES: August 2, 2021 through December 17, 2021
SCHEDULE: Mondays, Wednesdays and Fridays
9:30am-12:00pm
Deadline to apply: July 16, 2021
TUITION: $250/month
QURANIC ARABIC & TAFSEER PART TIME TRACK
(Spring & Summer Weekends)  
Spring & Summer WEEKENDS
DATES: January 29, 2022 through July 31, 2022
SCHEDULE: 2 Weekends a month, Saturday and Sunday, 9:30am-1:30pm CST
and Every Wednesday 7:00pm-8:30pm CST
Deadline to apply: December 31, 2021
TUITION: $250/month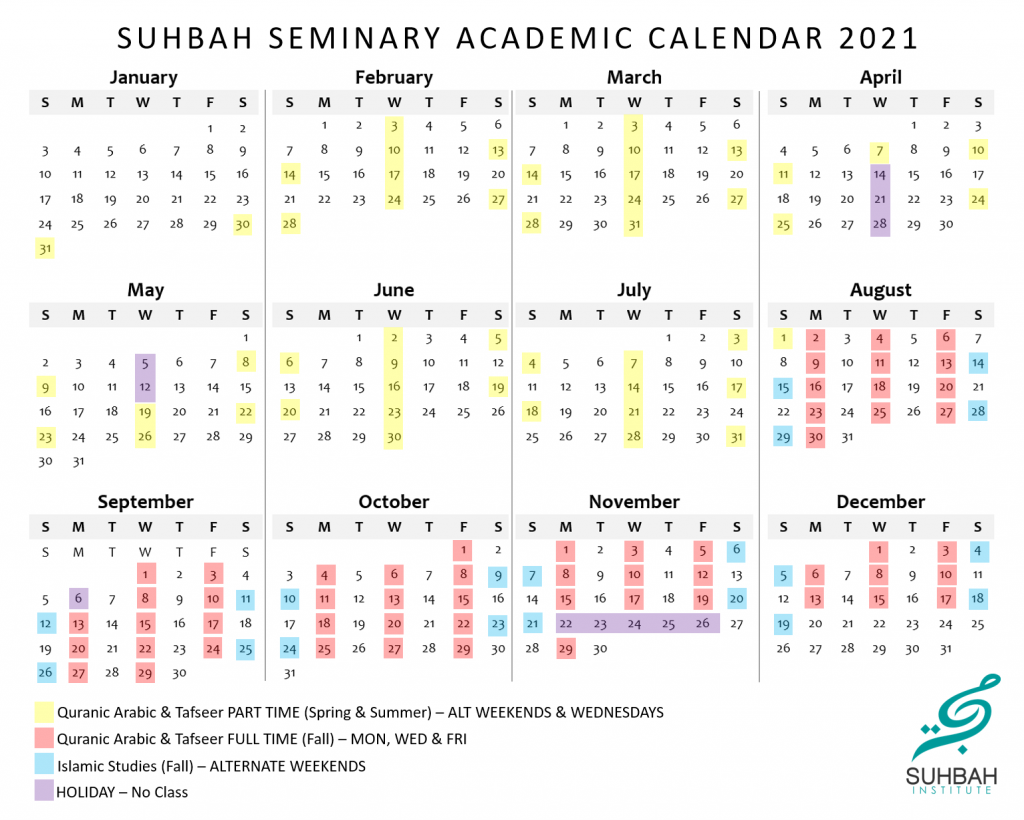 Students can choose to attend the seminary online or onsite at the Suhbah Center in the Memorial area of Houston, Texas.
Onsite Location:
Suhbah Center
1111 Conrad Sauer Dr. Suite I
Houston, TX 77043
The program will be fully accessible online and onsite to all students. Onsite Classroom capacity is approximately 24 students. Masks required for non-vaccinated students.
Arabic/Tafseer students will be provided a physical and online textbook and workbook. Islamic studies students will be provided with online materials. Online video and PowerPoint recordings will be available each day after class. Students will have access to all recordings for the duration of the semester. Homeworks and exams will be conducted online as well through Suhbah's LMS.
Click HERE to see an example of the online LMS (learning management system) we are using for current students.
Students may choose one or both of our curricula.
Quranic Arabic students will primarily study Classical Arabic (Bayyinah Dream Curriculum) and Quranic Tafseer.
Islamic Studies students will go in depth into the foundational Islamic Sciences including Seerah, Aqeedah, Fiqh, Ulum al Hadith, Ulum al Quran, Women's Fiqh and other disciplines.
QURANIC ARABIC AND TAFSEER STUDIES:
The 2 primary focuses of study concentrate on Quranic Arabic (Classical Fusha Arabic) and Quranic tafseer (explanation) and tadabbur (reflection) of selected chapters and verses of the Quran. This course is taught by Ustadh Mahad Qamar and Ustadha Safiya Ravat – former lead instructors of Arabic and Tafseer at the Bayyinah Dream Arabic program. 
QURANIC ARABIC: The SUHBAH curriculum is designed to foster an understanding and appreciation of the Quran in Arabic. Students will learn how to understand and translate the Quran by studying the Bayyinah Dream Arabic curriculum which includes:
80% of Quranic Arabic vocabulary
Grammar (Nahw)
Morphology (Sarf)
Basics of Arabic rhetoric (Balaaghah)
QURAN TAFSEER: Students will also study the tafseer of several surahs of the Quran in depth from classical and contemporary sources, aiming to reflect over the grammar, balaaghah (eloquence/rhetoric) and lessons in the ayaat in interactive discussion circles in order to glean the Quranic lessons that are applicable to their daily lives.
APPROX: 135 CLASS HOURS 
ISLAMIC STUDIES:
The Islamic Studies curriculum is multi-dimensional and consists of a rotating roster of core foundational Islamic sciences that one would find in their first year of an Islamic Studies degree.
The Islamic sciences will include foundational studies in the following subjects:
Makki Seerah, life of the Prophet (S) in Makkah – Mahad Qamar
Ulum ul Quran (Sciences of Quran) – Mahad Qamar
Ulum al Hadith (Sciences of Hadith) – Farhat Shamsi
Aqeedah (Islamic Creed) – Joe Bradford
Intro to Fiqh and Usul al Fiqh (Islamic Law and Jurisprudence) – Safiya Ravat
Fiqh of Worship (Taharah and Salah) – Arsalan Majid
Women's Fiqh – Safiya Ravat
Islamic History and Civilization – Ammar AlShukry
Hadith Selection (40 Nawawi) – Khalis Rashaad
The Islamic Studies classes will be taught in a rotating manner and will include guest instructors and scholars qualified in their respective fields inshaAllah.
APPROX: 90 CLASS HOURS

Suhbah Seminary plans to introduce a second semester of Islamic studies in 2022 (inshaAllah) for those who want to continue further. This second semester will include more in depth topics (subject to change) such as:
Answering Atheism
Legal Maxims (Qawaa'id al Fiqhiyyah)
Maqasid ash Shariah (Objectives of the Law)
Fiqh of Family Law
Fiqh of Zakah and Modern Finances
Women in the Quran
Madani Seerah
Contemporary Fiqh
Hadith Selection
…and more
REQUIREMENTS 
Student MUST be able to read Arabic (for Quranic Arabic and Tafseer studies).
Student must be at least age 16 or older (specific exceptions can be made, email info@suhbah.com to inquire).
Student must have the appropriate immigration status to study as SUHBAH does not offer any student visas.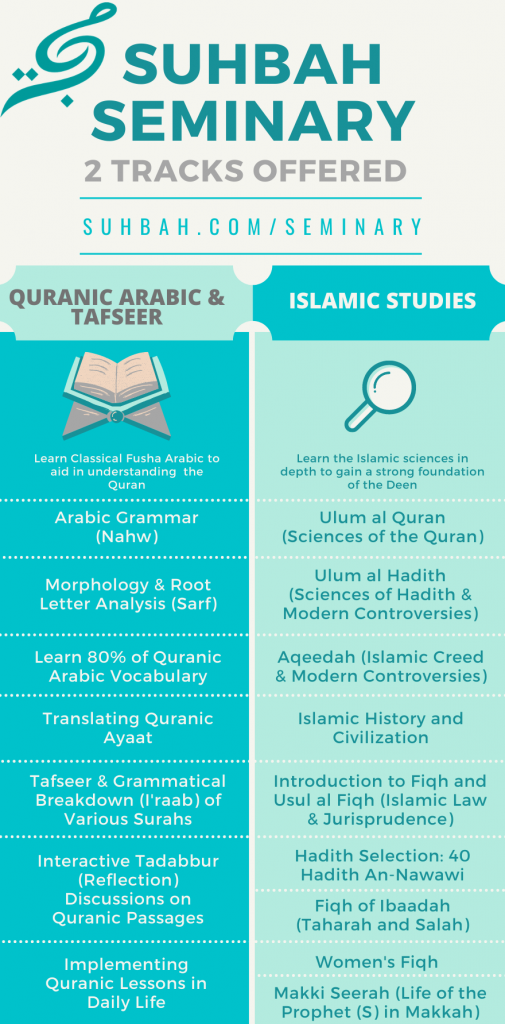 MAIN INSTRUCTORS:
Mahad Qamar and Safiya Ravat are the co-founders of Suhbah Institute and the main instructors of Suhbah Seminary. They were previous head instructors of Arabic and Quranic Tafseer studies at the Bayyinah Dream Arabic program. Mahad and Safiya attained their Bachelor's in Fiqh and Usul al Fiqh (Islamic Law and Jurisprudence) from the International Islamic University of Malaysia, and completed their Master's in Pastoral Counseling in Marriage and Family Therapy. Mahad and Safiya lead the Islamic Pre Marital and Marital Enrichment training for Suhbah. To see their classes, videos or articles, you can find Mahad and Safiya at Facebook.com/MahadandSafiya, Facebook.com/SuhbahInstitute or in Instagram @suhbah_institute.
GUEST INSTRUCTORS: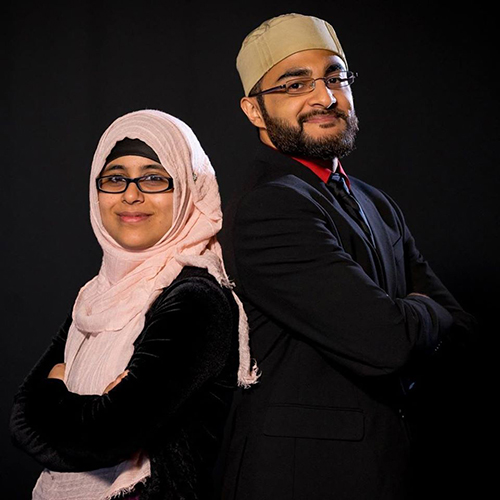 Safiya Ravat & Mahad Qamar
Founders & Main Instructors | Quranic Arabic, Tafseer, Seerah, Fiqh and Usul al Fiqh, Women's Fiqh, Ulum ul Quran, Contemporary Fiqh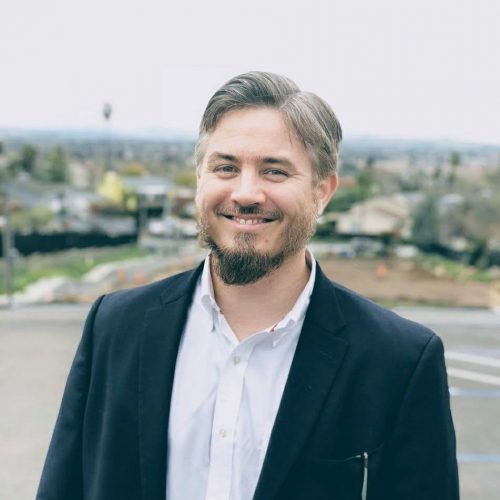 Shaykh Joe Bradford
Guest Instructor | Aqeedah (Islamic Creed)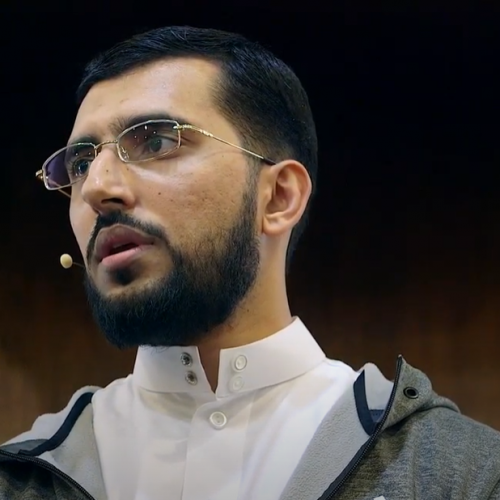 Shaykh Arsalan Majid
Guest Instructor | Fiqh of Worship, Taharah & Salah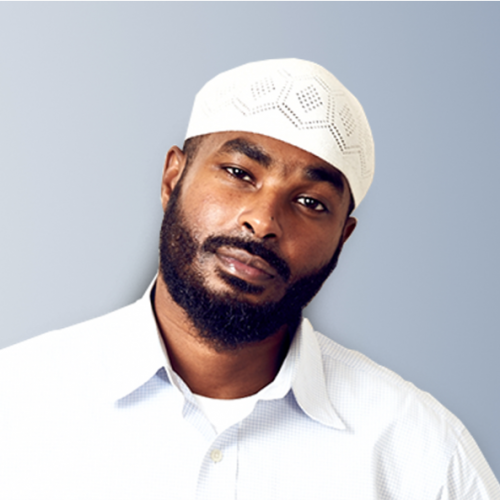 Shaykh Ammar AlShukry
Guest Instructor | Islamic History and Civilization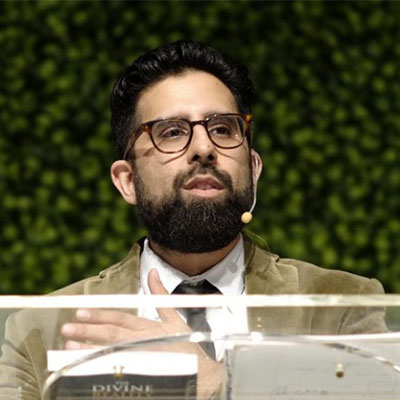 Ustadh Fahad Tasleem
Guest Instructor | Answering Atheism (Semester 2)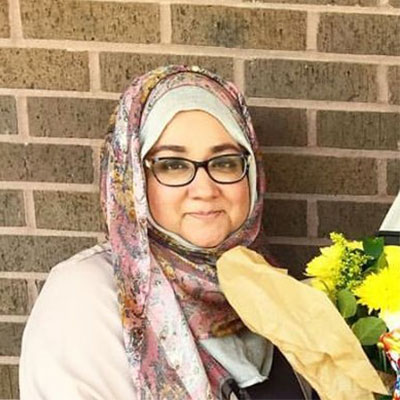 Ustadha Farhat Shamsi
Guest Instructor | Ulum al Hadith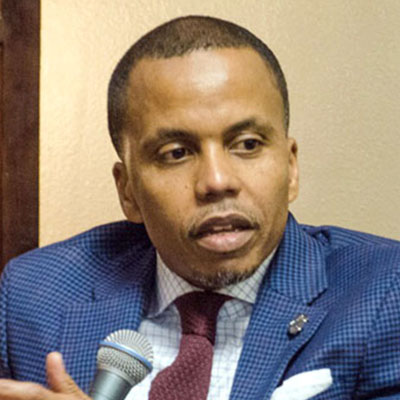 Imam Khalis Rashaad
Guest Instructor | Hadith Selection, 40 Hadith an Nawawi